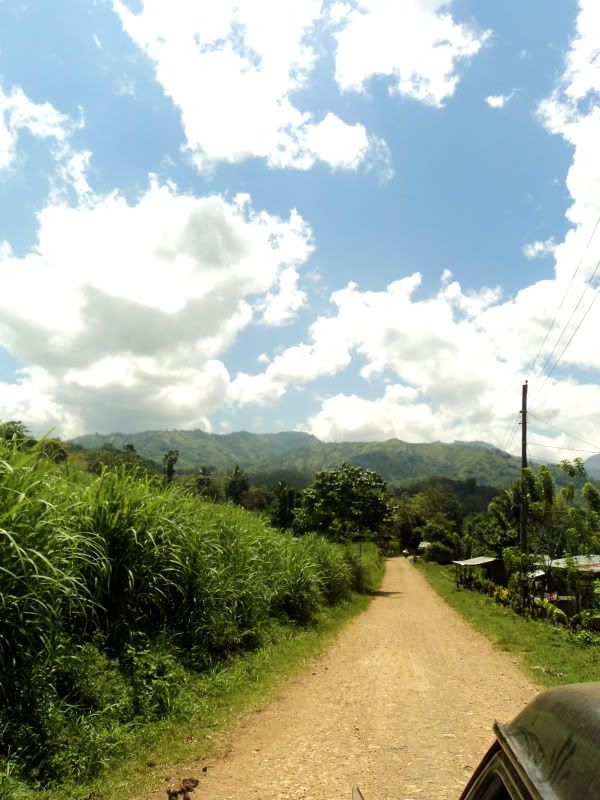 One fine saturday morning, My family went to San Roque Falls.
It is situated in San roque, Quezon Bukidnon.
An hour or less of bumpy ride from Quezon Bukidnon.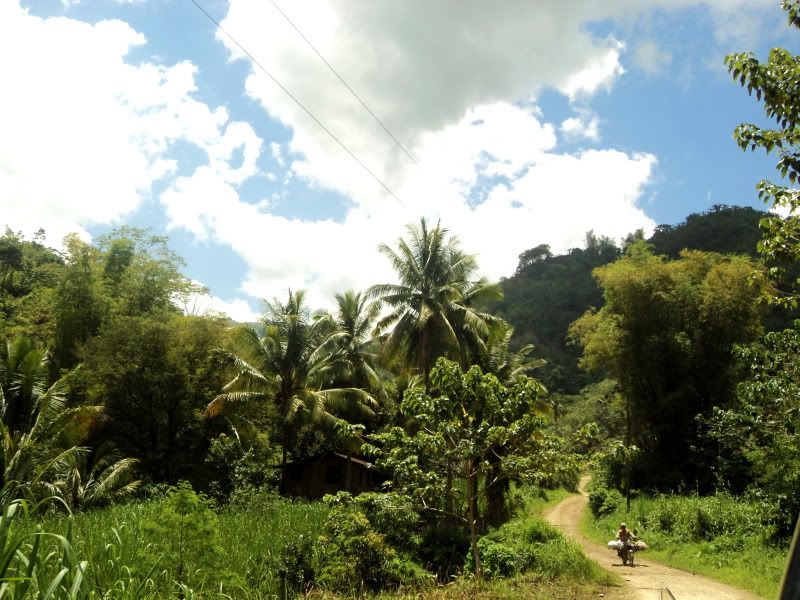 Goin up :)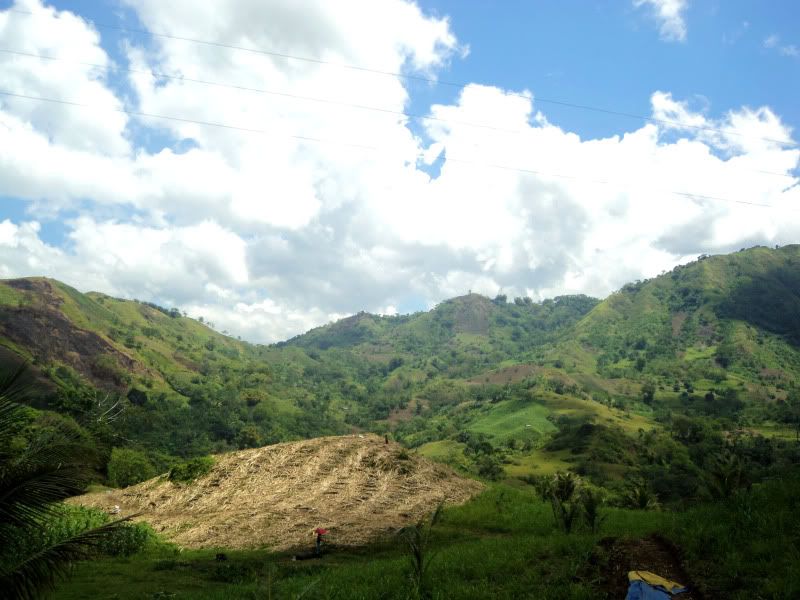 Breathtaking view!
Almost there.. We have to walk for about 1km or less to access the Waterfalls.
You have to log from that sheet with your name and address.
There are two cottages available to use, no need to pay for usage*wink
again, In Quezon Bukidnon~ you don't have to pay certain fees in our tourists spots! I hope it stays that way for a long time..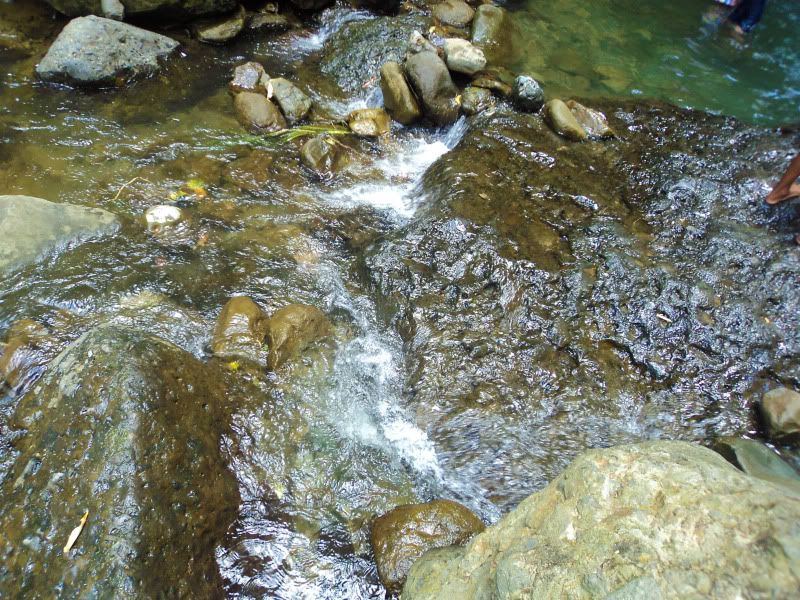 We're here..
My observations:
The place is kind of unexploited; If the government will focus on maintaining the place, Im sure they'll gain heaps of visitors. And to be honest, My sister and I got really disappointed, Imagine we travelled all the way from Brgy. Butong to San Roque,( thats around 30-35 kilometre one way) and saw trash anywhere, some old ladies washing their clothes and a water buffalo dipping in some part of the stream! Well anyway, I really wish they would develop this place. Add more cottages, Cemented walkways, and maybe zipline! haha There's always a room for improvement and I'm definitely looking forward to that.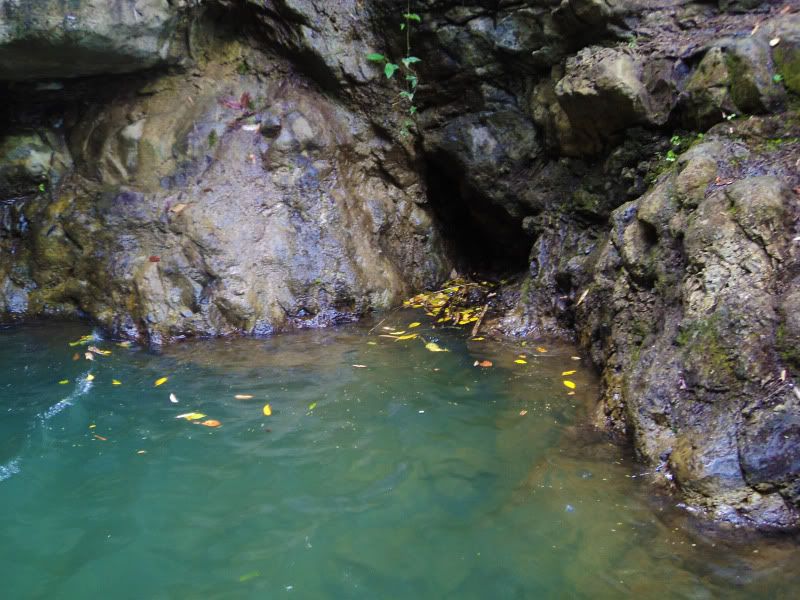 Me and moi baby sis! Sipping some buko the bukid style. We had lunch and I recommended to just go to the public swimming pool.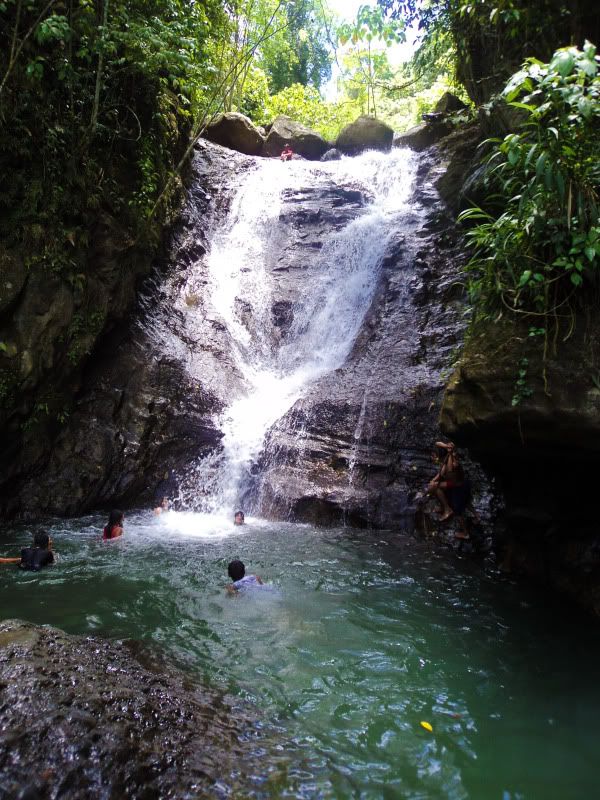 San Roque Falls.
You deserve some good loving my dear San Roque Falls! How I wish I can reach out the tourism office and suggest something nice, but that's going to be an embarassing move.lol
According to the locals, there is a better looking falls but you have to go all the way up, climbing from that part where the water streams down. That's risky and I wont even suggest doing that.
Feeling haciendera lang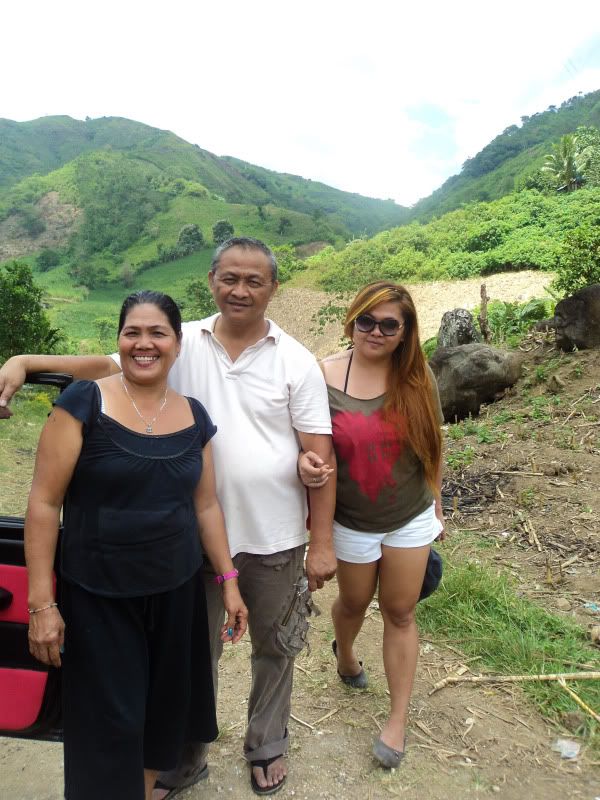 My mama and dad!
How to get here:
If you are riding a bus, tell the driver or the conductor to drop you off the Salawagan junction. From there, you can hire a trike for 50php minimum.
If riding a private vehicle, Follow the roads leading to San Roque/ Malawmaw road or better yet ask the locals for directions.
NEX POST: COLONIA HIDDEN VALLEY PARK
What happens in a hill
Lowan Lowan Resort
Bukidnon Overview
Lake Apo
Mimbalot Falls
Tinago Falls
Ma. Christina Falls/NPC park
Fontina Restaurant
Ozamiz City
MOAP Ocean Grill
Misamis Occidental Aquamarine Park