Headed south to have lunch at WAIG CRYSTAL SPRING RESORT with the family.
We travelled 30minutes to have lunch there and to check out the place too since the parents were never been here before.
We arrived around 1 in the afternoon and was surprised with the amount of customers still waiting for their orders. Im pretty sure our orders will take long too, and I wasn't wrong with that. We waited for about an hour or more! But anyway, Its fine we just ordered popcorn and tea while waiting.
I wasn't able to take photos of the restaurant, I was that hungry, yes I tend to forget everything that im supposed to do whenever im hungry. lame excuse I know haha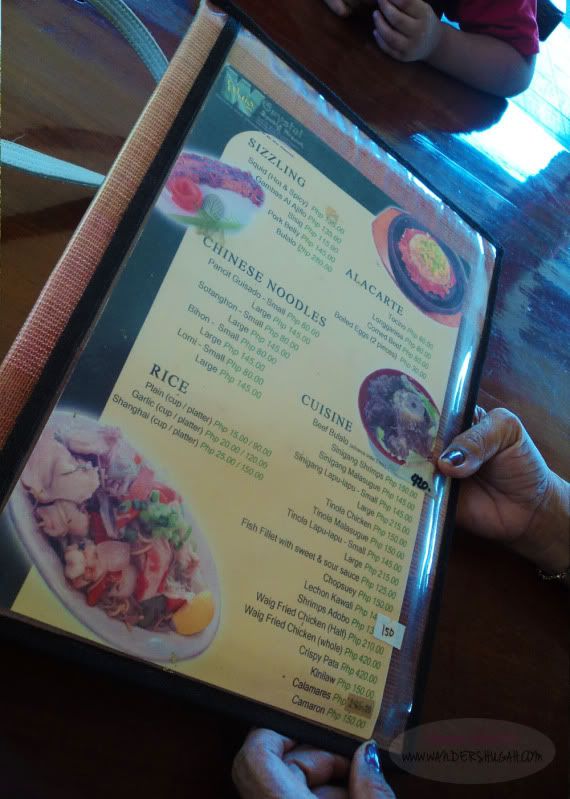 The menu
We were informed 30 minutes later that their smoothies isn't available, so we just opt for a one litre of tea. :/
tentenenenenn!
Our orders.
Tinolang Malasugue
I dont eat fish but according to my father it tasted good.
Lechon Kawali
Id rate it 5/5 It was that good, dip it with their chili vinegar( they are selling it for 50php per lapad)
PERFECT!!
Shrimps Adobo
It's tasty, I love shrimps. Generous serving too! Not bad for 150php <3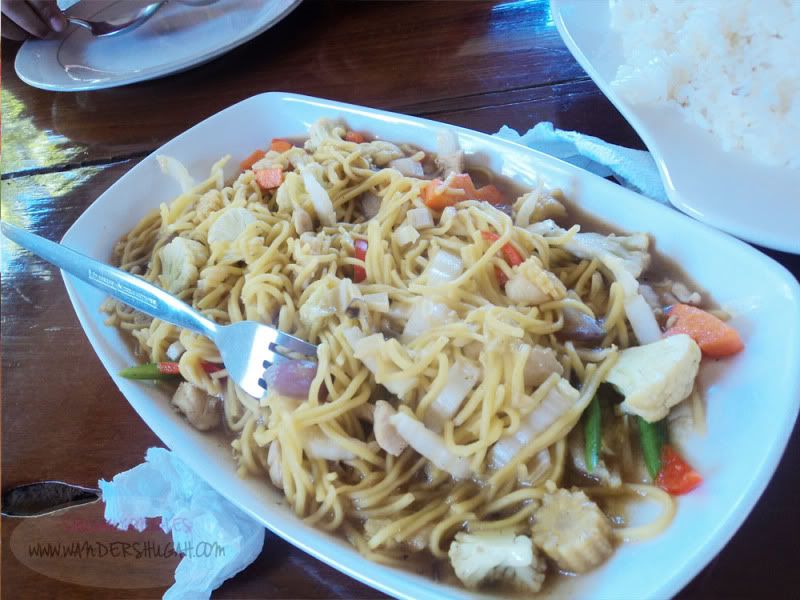 Pancit Guisado
Nothing really special with this dish. just okay :)
There you go!
We enjoyed our meals despite the looooooooooooong wait!
NEXT POST: WAIG CRYSTAL SPRING RESORT