For my two day stay in MOAP (Misamis Occidental Aquamarine Park) I only had 3 meals. thank God they have a restaurant in the place!
walking to the restaurant from my room was a breeze. I enjoyed the scenery and the lovely hues of summer.
Facing the ocean, who wouldnt enjoy one's meal?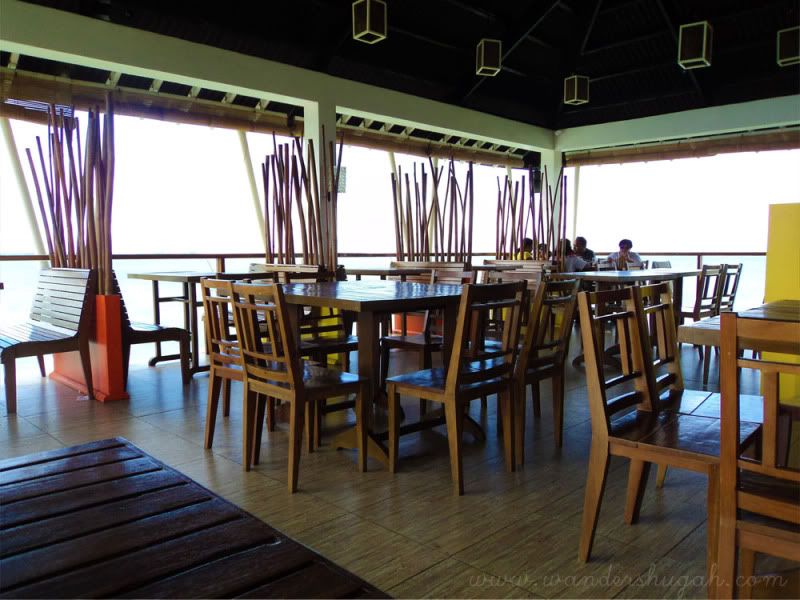 My view from where I was seated. I totally adore the interior design.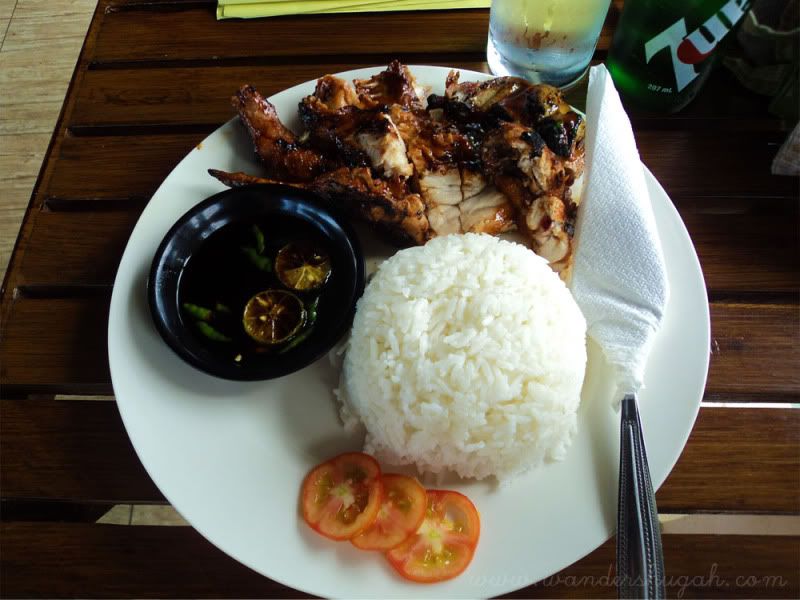 My late lunch. Grilled Chicken with softdrinks for only 95php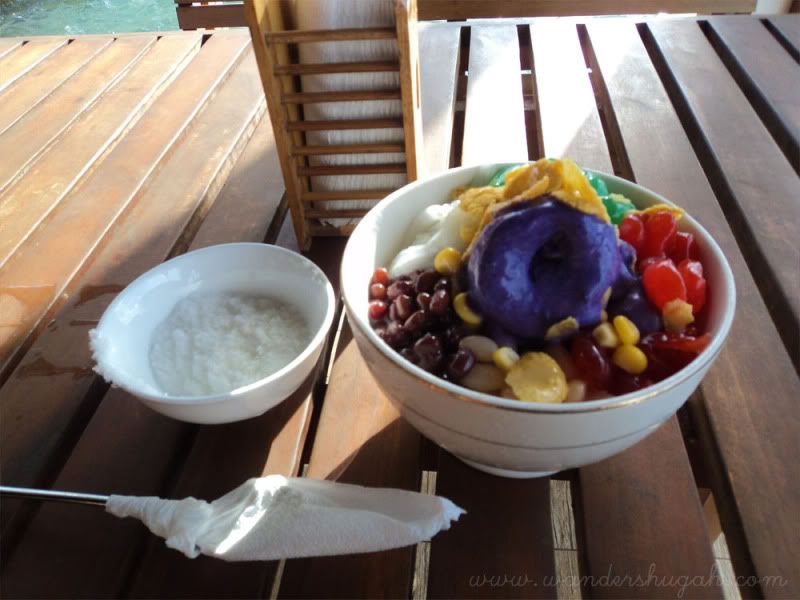 My snack at 5pm Halo Halo for 80php
Chicharon 25php I bought 3! Its crunchy and tasty, almost similar to Carcar Cebu's Chicharon.
My day 2 breakfast. Bacon & egg, and rice =100php
coffee: 25php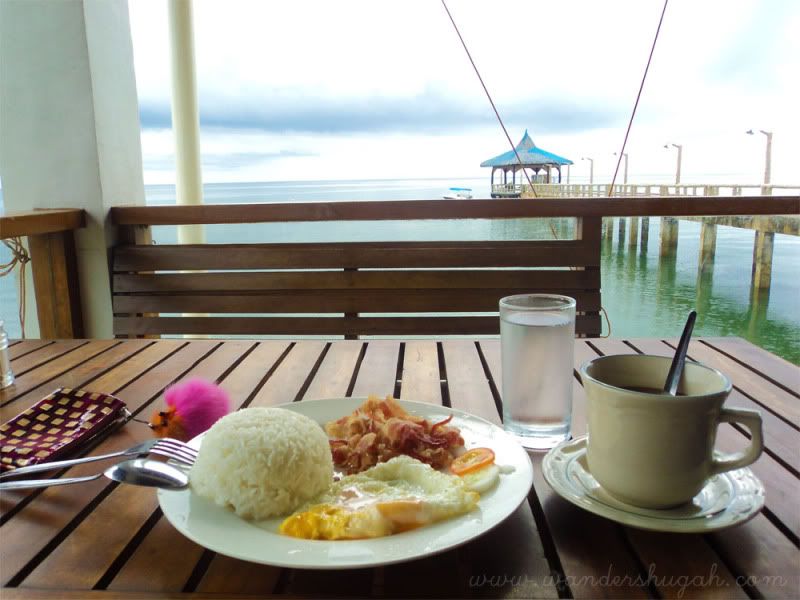 I spent most of my time here. Thinking, contemplating, and just having a wonderful realization time. madrama much :D

And how I wish we own a restaurant like this. A very nice place to just chill and have a good time.