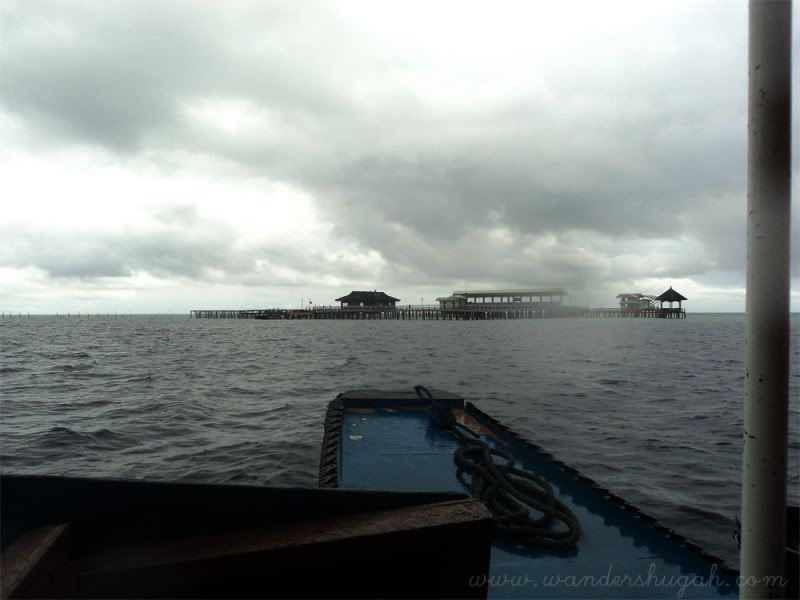 Woke up real early for the most awaited activity; Swim and play with the dolphins!
Hurriedly took my breakfast and joined a family who will be going to the Dolphin Island also. They're a huge group but only 5 of them went to the Island.
Travel time is approximately 15minutes. It was not literally an Island but a stilt structure that houses a restaurant, a gymnasium, and pens for the dolphins.
Boat fare: 300php/round trip
additional 40/pax if less than 10
It was raining, all along I thought Mr. sun wont show up but he did! yay!
The family I was with was really really sweet and really thoughtful. The wife of one of the investors of the Island even joined with us. She even accompanied me to snorkel.
I was as excited as the little kids in the group! haha I've seen dolphins before but never up close so this activity is something I have been wishing for. One item down on my bucket list!
Swim with the dolphins: 300php/pax
snorkeling/snorkel gear: 100php
Mr. Sun's appearance means good lighting, good lighting means good photo. haha
the above phjoto is the pen for the three dolphins.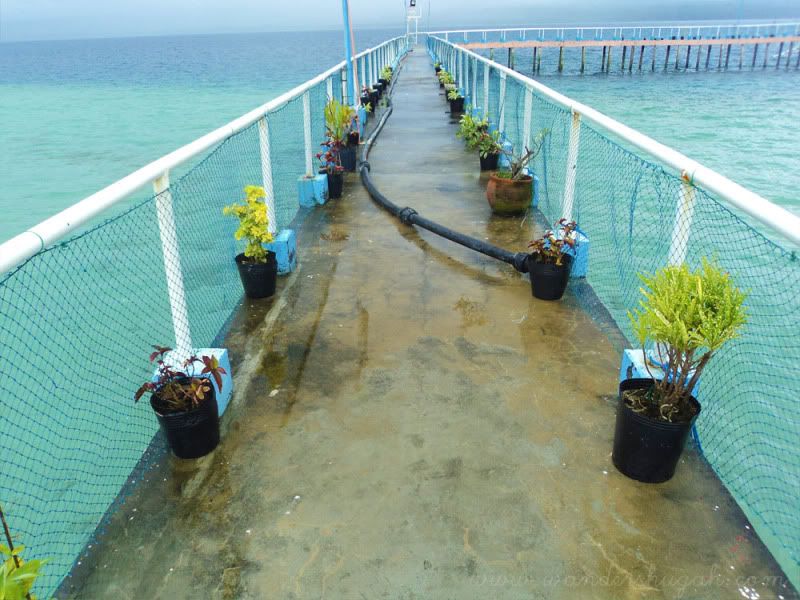 shades of blue. how lovely!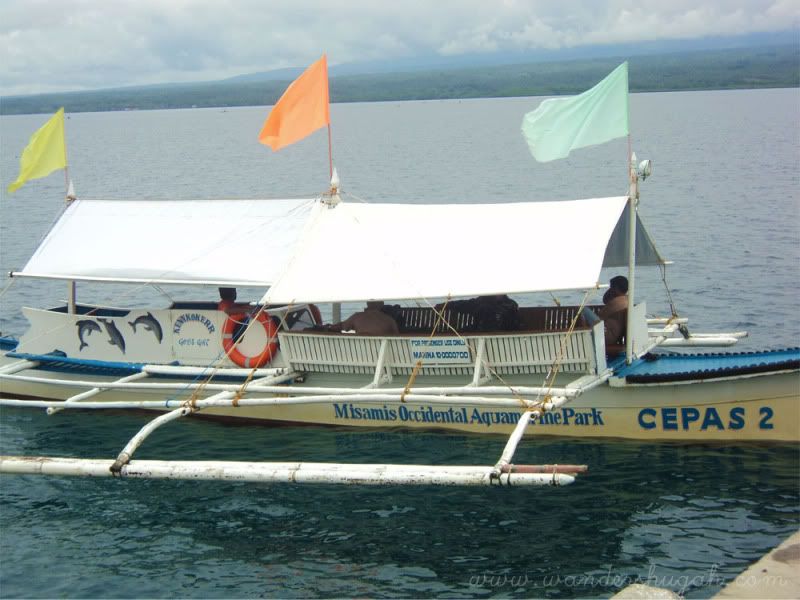 Our little boat for the day :)
There's a pool in the Island too. Fee is 100php/head
Mini Gazebo where we had lunch :)
Game face on :D ohweee! Excited and nervous at the same time.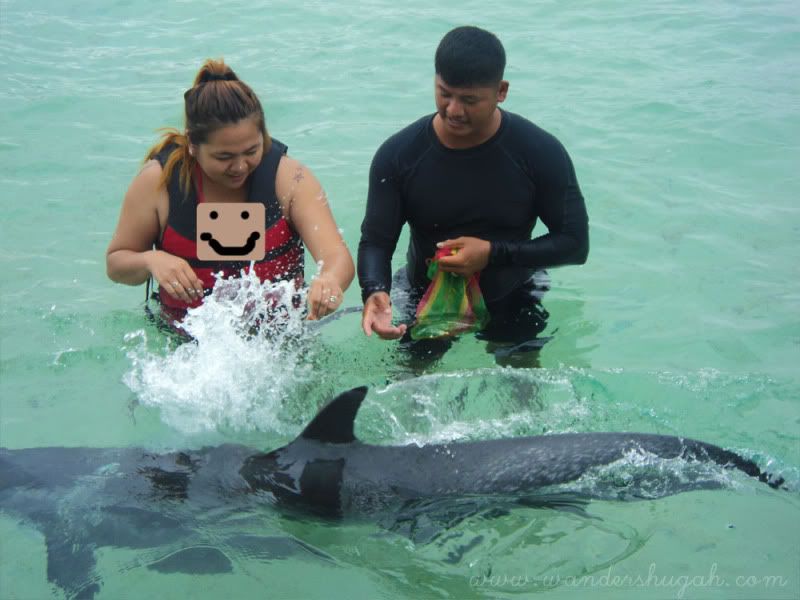 Feeding the dolphins. Look how happy I am!
Who said dolphins aint playful? They are!! I was able to achieve one of my dreams! Swam and played with them parang sa comics lng! Aryana ang peg! :P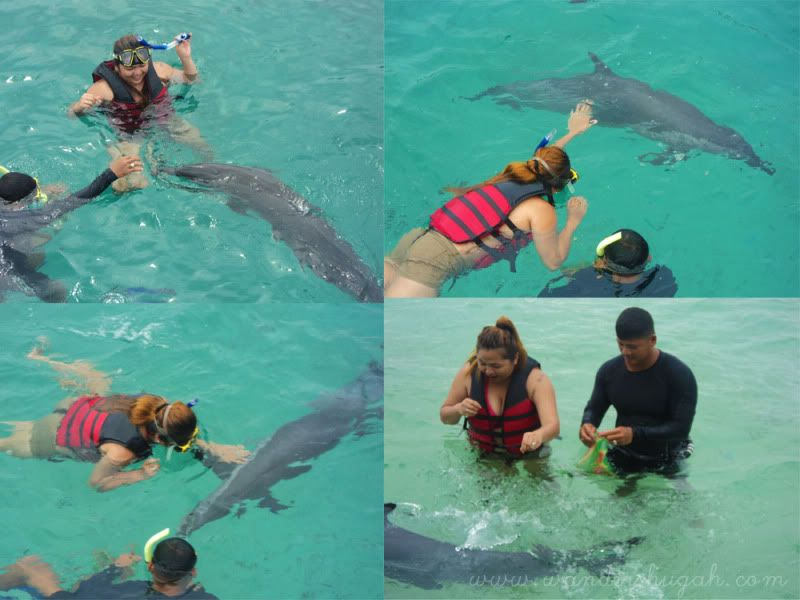 It was a fun packed activity, I acted like a 10year old kiddo according to the guide. haha
Sadly, I don't have an underwater camera or a waterproof case :/
I will be back late this year and that's a promise.
Words aren't enough to describe how I felt that time, I am extremely satisfied and I went home smiling.
Id highly recommend this place to everyone! Spend less and you'll be able to enjoy these activities!
Check my previous post for guidelines