Its time to leave Iligan City (for a while)
I woke up early so I could catch a pretty good view of the sunrise while on the bus, but sadly the sun didn't show up. That day is totally gloomy -.-
From Iligan, I rode a non-aircon bus to Ozamiz City. Fare is just 70php
I tried catching naps during the bus ride and munched the biscuits I bought the day before.
Ferry ride Mukas to Ozamiz Port: 25php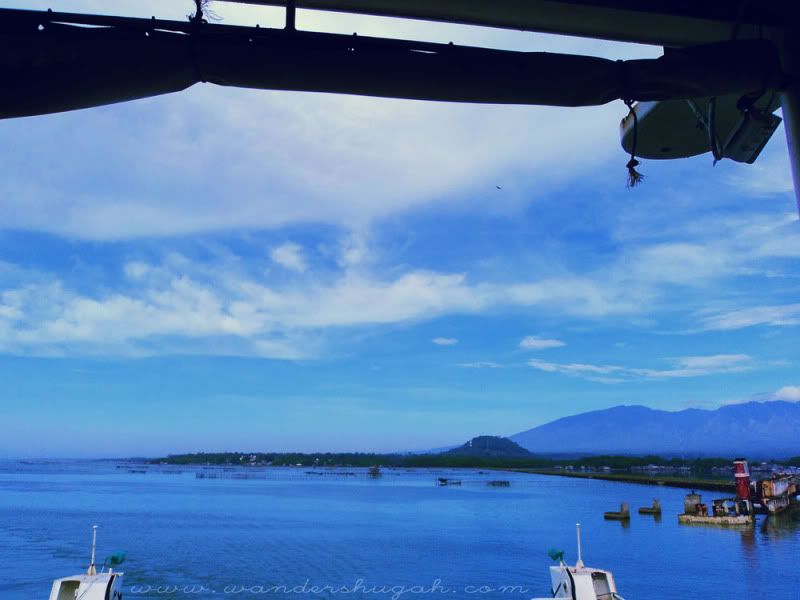 Arrived around 7ish in Ozamiz City and because it's my first time in the city, I didn't know I could just dropped off the port and look for a tricycle. What I did was, I dropped off the Agora Terminal, took a pedicab and paid 35php. *naloko ata ako dun?!* or was it a PAKYAW rate? hmmm I only have a GPS in hand to help me with my where-to's but it kinda failed me. lol I was trying to look for this certain coffee shop and was told later that the coffee shop is in the other street. wtf?
Top left: The Coffee Shop that I was looking for. and its closed.. haha guess whos too early?
bottom left: The park just infront of the Coffee shop.
right most: ended up having breakfast in Mang Inasal instead.
After breakfast, I decided to visit the Church near Mang Inasal.
Getting around Ozamiz City is pretty easy, there are pedikabs all over the place!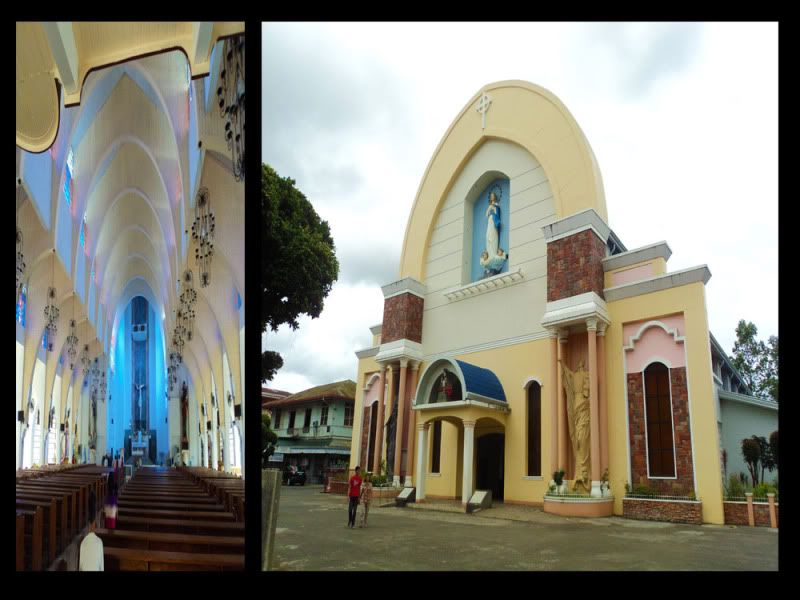 The Cathedral of our Lady of Immaculate concepcion
.
The colorful facade of the cathedral and the grandiose aisle, nave or whatever of the church teehee!
One thing I missed was the
Large Pipe Bamboo Organ
, The
second largest in the Philippines and the ONLY bamboo organ in Mindanao.
*sigh
there was some kind of a practice or seminar going on so I wasnt allowed to roam inside the church.
How I wish I could do a longer city tour, but I was too tired and sleepy.
There are a lot of Hotels and Inns just around the city, but I chose to stay in MOAP .
so I took a pedikab to Gaisano where I rode an L3 van to Brgy. Sinacaban.
Fare is 25php
Misamis Occidental Aquamarine Park
( Where I stayed) is really easy to locate and the drivers know where exactly to stop, as this place is very well known.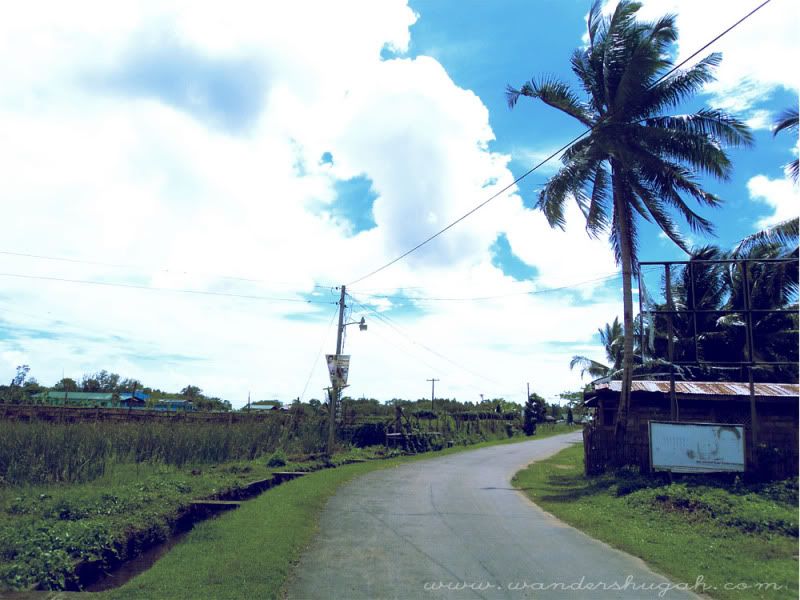 walked a few steps to the park
my veranda :D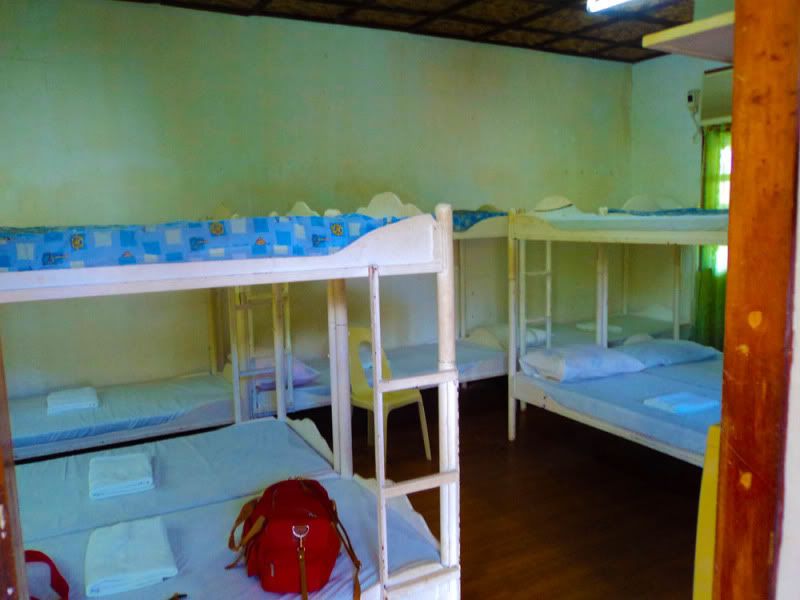 My home for 1 night
250/pax dormitory type
all these 16beds for my self! CREEEPY? NO :) It's more homey than i thought.
The room is really clean.
pretty decent bathroom and sink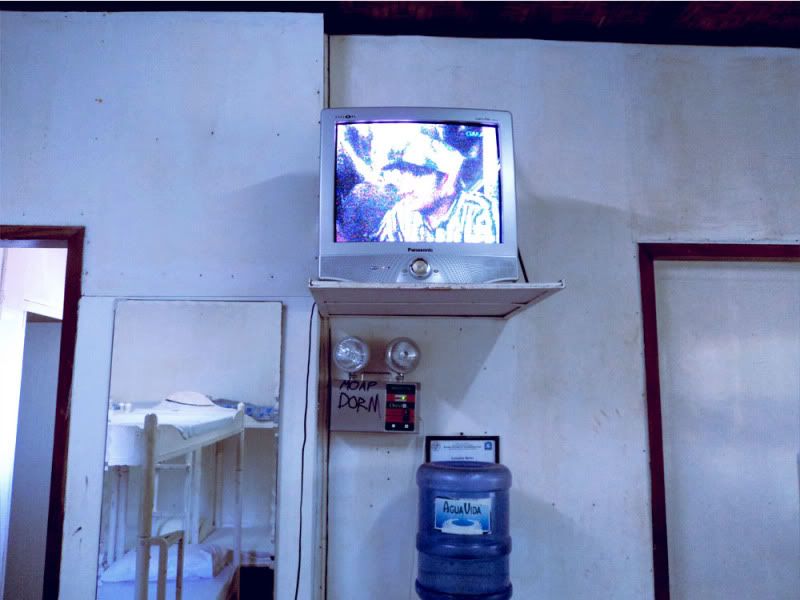 tv, and a hot & cold water dispenser :D SWAK! Choosy paba ako? Its only 250/ night!
.....to be continued