Last Saturday, I brought the kids to the nearby resort. Off we went to MGM RESORT located in Dologon, Maramag, Bukidnon, some 10km away from our house. It is just a few meters away from the highway, so you surely wont get lost and there's a huge signage along the hi-way.
It's a Saturday so there were a lot of guest and theres a swimming tutorials on Saturdays.
The kids are really excited for their swimming day. Yknow, kids are kids.
MGM RESORT is personally my favorite. I love to spend afternoons here back in High school. Also, It is one of the first few swimming pool resorts here in Bukidnon. This resort is well- maintained. Nice staff and I've heard they serve delish foods. Whats nice about this resort is the huge swimming pool for swimming competitions and 4 other pools which is fairly right for over a hundred guests. They have a man- made lake wherein you can enjoy an hour paddling the water bike boat thingy for only 50php, A horseback ride can be enjoyed here too. There's a canteen, a restaurant and a hall for birthday or wedding, any kind of party purposes.
Entrance fee: 40php
Cottages: 100-500php
Big cottages: 1000php-2500php
I'm
posting you photos for a quick visual tour at MGM resort.
**HEAVY IMAGES AHEAD**
This is where we lounge and swam.
Saturday fun time? Achieve na achieve! My nephews loves to jump into the water. That pool is 4'5-5ft-8ft deep. Yes, they can swim :D
It's always a bliss when you see young kids enjoying their play time. It brings a lot of nostalgic feeling where I used to jump and slide into the pool with my
red polka-dot bikini.
Let mama chase over me, either to feed me or to stop me from swimming because its time to go home. ohhh the memories of being young.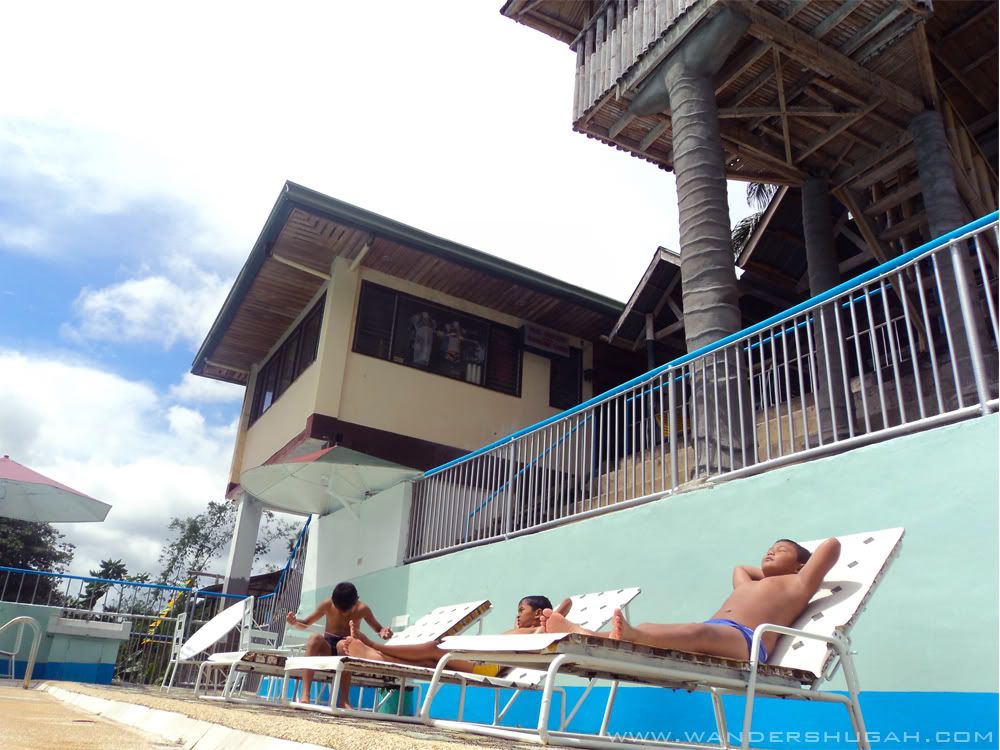 "Relax relax" according to them young boys. Feel na feel lng eh. They actually scolded me for not bringing a sunscreen.
Back stroke competition with kuya. Chos!
wag nang epal. I'm rocking this extra flab in my hips! :D
I totally had a great time! Till next swimming escapade with my boys! <3